Table of Contents
I gave the following talks between 2019 and 2022 at various design and development conferences. I've re-recorded some of these talks at higher quality.
---
UX India 2022
Topic - Pause and Pace - The dualism of complex problem solving
---
India HCI 2021

Topic - Needs and Interfaces
This talk attempts to establish an abstract structure between needs and interfaces using symbolic representations to understand design evolution and design debt.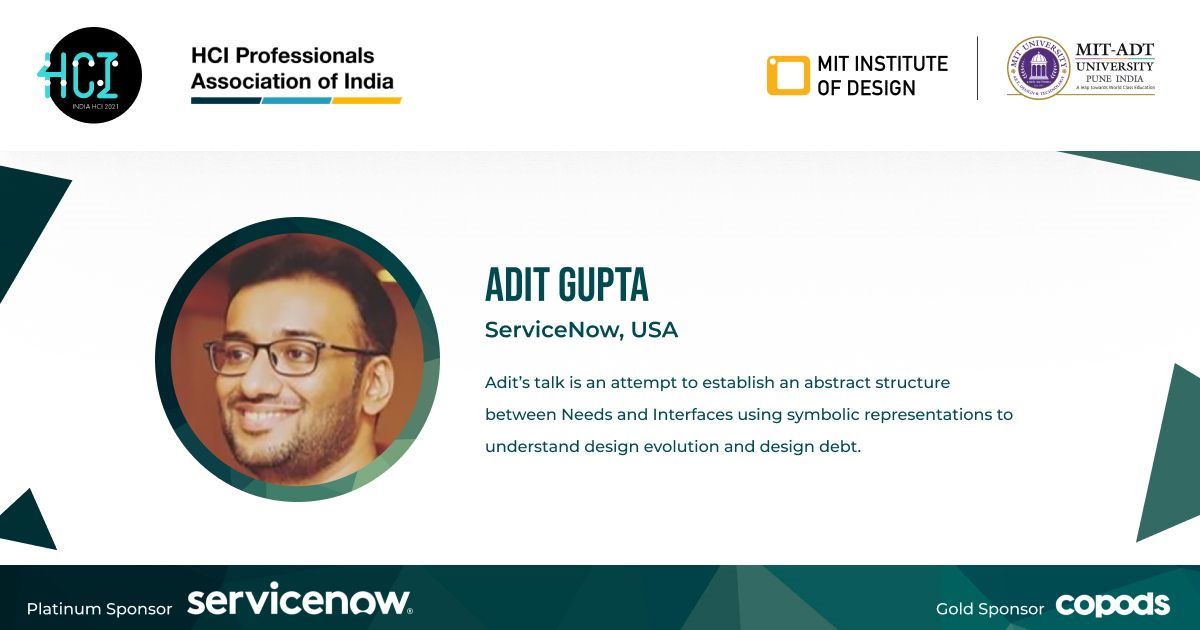 ---

Google for Startups: T-Hub (2021)

Topic - Strategy and problem-solving for building a company
A deep dive into strategic learnings from building an Ed-Tech startup.

---

Design@Now 2021

Topic - Philosopher's Frame - Bringing philosophical ideas to design
What can design learn from philosophy? How can some philosophical ideas shape design and even define it? What does it mean to have an intersection of design and philosophy?
---
World Interaction Design Day (IXDD) 2020

Topic - The Enterprise Ent - Sustainability from the lens of an enterprise designer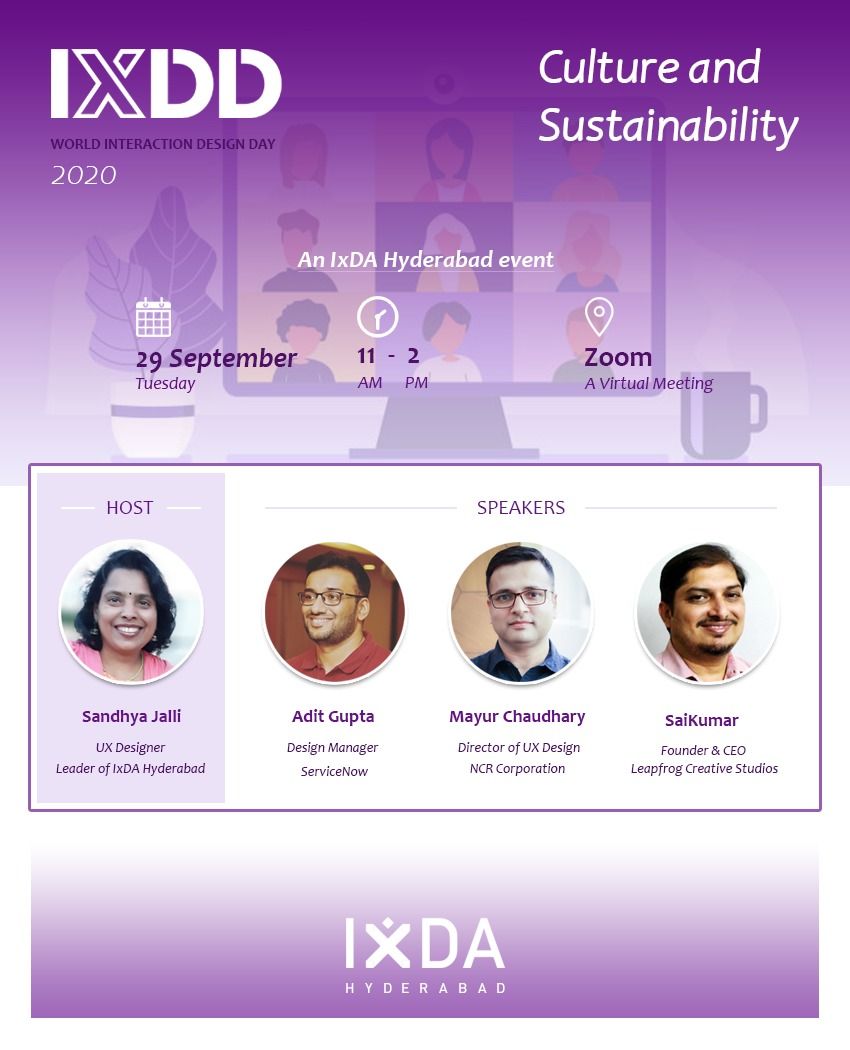 Sustainability from the lens of an enterprise designer
---

Design@Now 2020

Topic - Designing for enterprise complexity
The talk covers various topics concerned with enterprise design including system modelling, research and synthesis, and mapping needs to interface.
---
Google Devfest 2019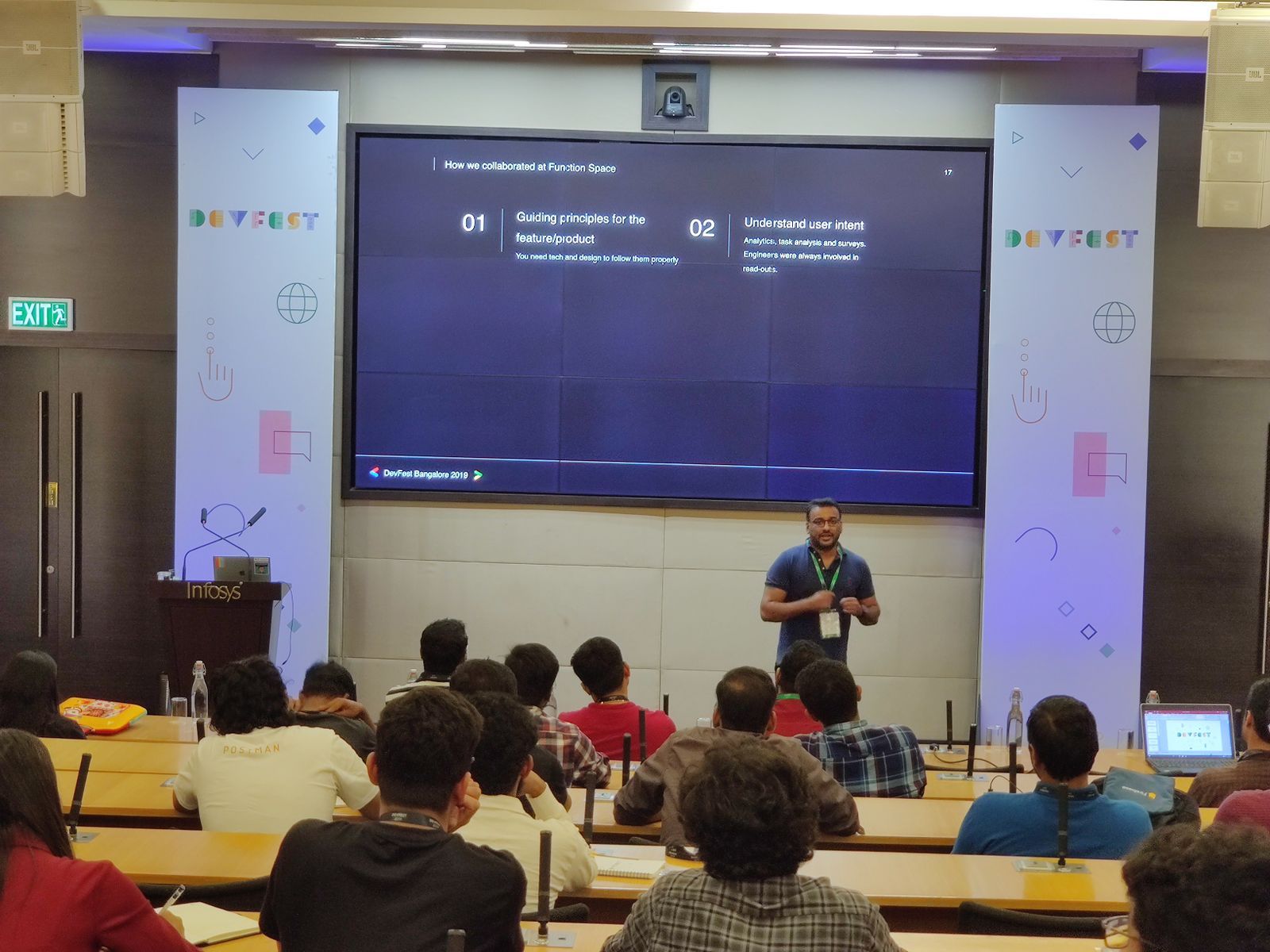 ---