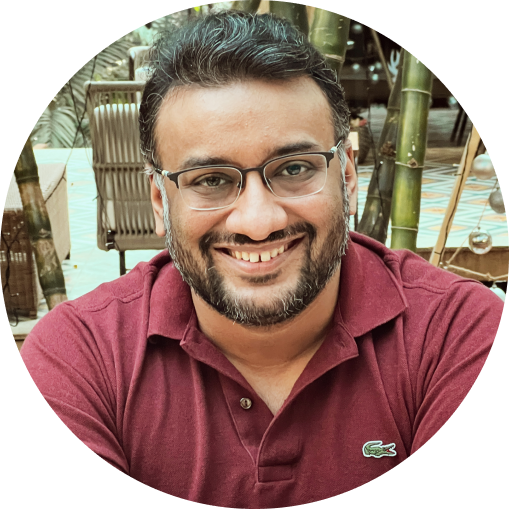 A little history

I started my career as a technology evangelist and python developer. I moved to design after finding a deep interest in mapping needs to interfaces. Over the last 11 years, I've designed products across different industries - education, travel, payments, retail, customer experience and industry-specific solutions.
I'm currently working as a senior design manager at ServiceNow. I've also been mentoring startups in Google for Startups accelerator.
Specialisation and areas of interest - Interaction design, visualizing concepts, abstraction, reflexive design, building and managing design teams, product strategy, and humanizing complexity.
Here's my LinkedIn profile for a view into my professional journey.
---
Education

Master's in Philosophy (2020, Gold medallist winner) with a specialization in logic and metaphysics.
B.Tech (Petroleum Engineering, 2008)
---
---